Corporate Art - the TurnKey Solution
Our service area now includes the entire continental U. S.
Free Consultation to Recommend Art Solutions
Thousands of Art and Framing Choices
Wall Graphics, Mirrors, & Photography
At TurnKey Art Solutions, we provide art and wall décor solutions for companies in the Greater Houston area, as well as anywhere within the continental United States.
Companies spend thousands, if not millions of dollars, for marketing and advertising campaigns to promote their company's image and products. Yet the office artwork, if there is any at all, says absolutely nothing about the company. Worse yet, it may say the wrong things. Beautiful artwork decorating the walls in your office can make a definitive statement of a company's core values and success.
We work with you and your staff to create the complete art and decorating solution for your company that will turn your walls into "Works of Art".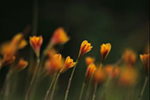 Those who view Thomas Ward's images are captivated as much by what they feel as by the stunning visual revelations of his floral art.