Picture Hanging Service
Serving Greater Houston and Surrounding Counties
Have you ever heard the expression, "get me some nails and a hammer and I'll hang the pictures". Unfortunately the results are predictable. The art is hung in the wrong place, hung too high or low, hung crooked, or the wall is left with 7 or 8 attempts at getting it right (the dart board effect). This doesn't even include the most concerning result. What if it falls off the wall and hits someone?
Whether you are moving art to new locations or hanging it for the first time, the answer is professional picture hanging.
A professional picture hanger is not a carpenter or handyman hanging it as an afterthought to other parts of their business. Professional picture hanging is an art professional, knowledgeable in the types of art and in the special needs that a particular piece may require to be protected properly.
Contact Us: 832-606-3303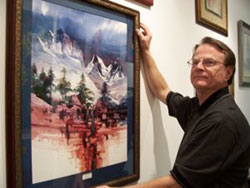 An insured TurnKey Art professional will:
Come to your office and initially give you a no obligation estimate on the cost. The estimate will be based on the individual pieces, not on an hourly rate. This is a firm quote and there will be no surprises.

Hang art of any type or size, anywhere in your office, including the difficult items that may be heavy or extremely high on the wall.

Hang mirrors in the desired locations.

Protect other furnishings in your office while working.

(Also available: Residential picture hanging service - call 832-606-3303.)
Call today for a no-cost, no-obligation quote. 832-606-3303 – scott@turnkeyartsolutions.com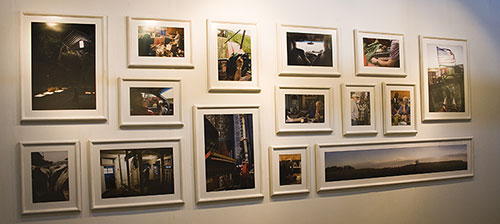 To assist you in selecting art for corporate projects, we also offer a Free On-Site Art Consultation service.
TurnKey Art Solutions is also available by appointment at our Cypress or Galleria/Katy Freeway area locations. Come shop for original art, prints, and custom framing. Please call 832-606-3303.
For the finest in art and framing for your home, visit our residential art division,
Art Pieces for Houston Home Owners with Discriminating Taste