Commercial Printers
TurnKey Art Solutions - Your Source for Houston Wholesale Picture Framing
Commercial printers provide a wide range of services for their clients. These can include signs, banners, manuals, booklets, copies, and much more. Additionally, the client may need prints made and framed.
TurnKey Art Solutions works with commercial printers
to provide volume framing for large orders
as well as custom framing for individual pieces.
Most importantly, we bring the order in on time, every time.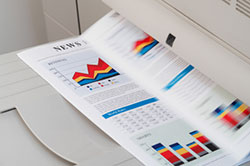 How Our Services Benefit Your Business:
We provide commercial printers with a pricing schedule based on volume framing as well as pricing for individual custom frames.

We additionally provide your sales department with frame and mat samples for presentation purposes.

We are always ready to assist on a sales call that involves framing and will be happy to hold a training class on how to sell picture framing profitably.
Custom Art, Picture Framing for Your Home or Office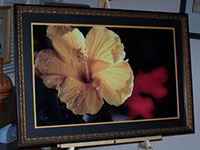 For residential and corporate art clients, we offer the highest quality custom art and picture framing products and services. Please browse our site, or call us at 832-606-3303.
For the finest in art and framing for your home, visit our residential art division,
Art Pieces for Houston Home Owners with Discriminating Taste